Click here to view all Town Houses sorted by location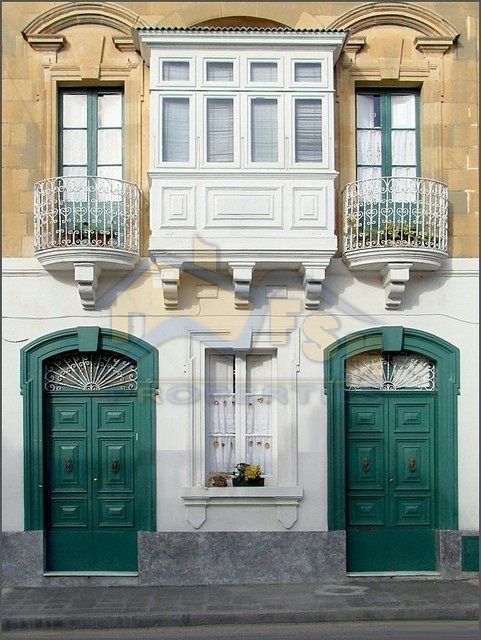 Whilst on a walk through a rural Maltese or Gozitan village or in the heart of a town, one will come across typical Maltese townhouses dating back 70 years. One of the main characters of these dwellings are the wooden apertures such as the wooden balconies and window louvers. These are painted in various colours ranging from earth colours to bright colours such as green and red.
The indoor of the house has original characteristics mainly patterned floor tiles, which patterns will vary in each room, high ceilings and a stone spiral staircase, generally leading to the roof.
A typical townhouse will normally comprise of an entrance hall, a formal sitting room, a hallway leading to the back of the house where a kitchen and dining room are interconnected to the yard and garden. The sleeping quarters are found on the first floor of the house. A staircase will lead to the full roof and airspace.
Larger townhouses have a back garden generally with a water well. Gardens may vary in size and usually this may determine the price of the property.
On the market one will find various expertly converted townhouses which are ready to move into. On the other hand, there are also the unconverted type of houses which will obviously be at a much lower price. This will give the buyers the opportunity to convert the house according to ones needs and tastes with their personal touch.